Basic Knowledge of Media Converter
2019年11月22日
In some enterprises and cities with large data transmission traffic, in order to ensure that data packets can be converted from internal copper transmission to external optical transmission, and smooth transmission between different networks is ensured, so the media converter are born. Then, with the sharp increase in the demand for network capacity, fiber-optic converter are evolving from gigabit media converer to 10 Gigabit, and their types are also derived from POE media converter, which are derived from non-network management, network management, and mini types of media converter.
The optical converter can also be called a photoelectric converter, and is mainly used for exchanging electrical signals and optical signals, and is an Ethernet transmission medium conversion unit. Optical fiber converter are generally used in Ethernet cable transmission distances, and must be used when fiber is used for extension. Usually, they are located in the access layer application of broadband metropolitan area networks. It is essential for operators to build residential networks, campuses, and enterprise networks.
1. Gigabit media converter with 10/100M or 10/100/1000M Ethernet electrical port and optical port adaptation, automatically adapt to the automatic detection of direct connection / cross-line connection;
2. It Support a variety of working modes: pass-through mode, store-and-forward mode, transceiver mode, use the toggle switch to set the work mode;
3. It has a disconnection indication function, when the optical fiber or network cable is broken, all connections are automatically disconnected;
4. It can be powered by external power supply or USB interface. It has optional fiber interface such as FC/SC/ST/LC, and single/multimode fiber is available;
5. It can provide ultra-low latency data transmission, completely transparent to the network protocol.
(1) PoE media converter
PoE media converter not only extend the existing network fiber cabling distance, but also provide power to PD devices such as IP phones, IP cameras and wireless devices via UTP copper cables.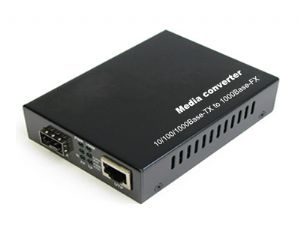 (2) Non-network management type and network management type Ethernet media converter
Ethernet media converter for efficient conversion between 10/100M or 10/100/1000M Ethernet electrical and optical ports. The port is automatically compatible with half/full duplex mode for long-distance data and video signals over optical fibers. Transmission, easy network upgrade, flow control, strict industrial design to ensure stability, practicality, ultra-low transmission delay and wire-speed forwarding capability, flexible Ethernet expansion even in harsh industrial environments.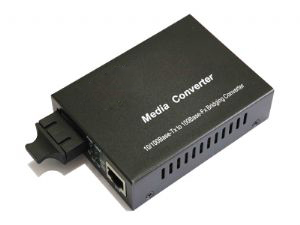 (3) Mini Ethernet media converter
Mini Ethernet media converter with low power consumption, stable performance, fast transmission rate, automatic identification between RJ45 end 10/100/1000M, support SFP port 1000Base, no manual operation, and support half-duplex and full-duplex Mode conversion. At the same time, it comes with high-quality chips, which has the processing ability of efficient allocation and decoding, recognition ability, strong anti-interference ability and longer transmission.