How to Know DAC High Speed Cable? Just Three Minutes
2019年5月23日
DAC (Direct Attach Cable ) is generally translated as direct cable or direct-connected copper cable. It is usually purchased with fixed length and cable assemblies with fixed connectors at both ends. The ports cannot be replaced, and the module head and copper cables cannot be separated. It widely used in storage area networks, data centers, and high-performance computer connections.

Structure
1.  25G SFP28 to SFP28 DAC
The 25G SFP28 to SFP28 DAC provides customers with 25G high-bandwidth data interconnection capability, conforms to IEEE P802.3by Ethernet standard and SFF-8402 SFP28, and is widely used in data center or super-computing center system scenarios.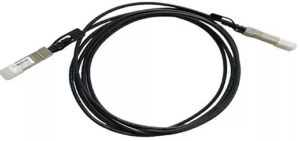 2. 40G QSFP+ to QSFP+ DAC
The 40G QSFP+ to QSFP+ DAC provides a cost-effective way to establish a 40G link between the internal chassis and the inter-chassis QSFP+ switch ports, boosting the access layer uplink to the core backbone link to 40G/100G. It is widely used in high-speed backbone networks, enterprise network switching and network storage due to its high speed and low latency.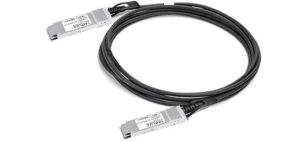 3. 40G QSFP+ to 4*XFP DAC
One end of the 40G QSFP+ to 4*XFP+ DAC is a 40G QSFP+ interface, and the other end is four 10G XFP interfaces. Since the XFP optical module does not have the DAC copper cable standard, the signal transmission of the device is low, and the loss of the cable itself is very large, so it can only be transmitted over a short distance, and generally can only be within a distance of 2 m.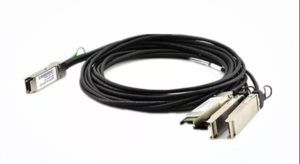 4. 100G QSFP28 to QSFP28 DAC
The 100G QSFP28 to QSFP28 DAC can provide customers with 100G high-bandwidth data interconnection capability, providing 4 duplex channels, each channel can support 25Gb/s, and the aggregation bandwidth is 100Gb/s.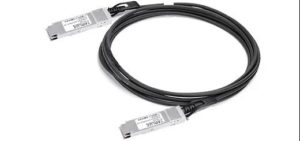 Application
DACs are typically used in switches in data center rooms. DACs can be either active or passive, while AOCs are active.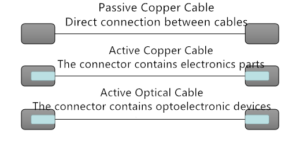 Advantages
1. High performance: suitable for short-distance wiring in data centers, wide range of use, and strong integration of integrated solutions;
2. energy saving and environmental protection: the internal material of high-speed cable is copper core, the natural heat dissipation effect of copper cable is good, energy saving and environmental protection;
3. low power consumption: high-speed cable power consumption is low. Since the passive cable does not require a power supply, the power consumption is almost zero;
4. Low cost: The price of copper cable is much lower than that of fiber optics. Therefore, the use of high-speed cables can greatly reduce the wiring cost of the entire data center.
Conclusion
High-speed cables are the first choice for high-speed data communication solutions with significant advantages such as cost-effectiveness, high efficiency, high speed, high recombination, and low loss. The high-speed cables supplied by TARLUZ have passed a variety of high-quality tests, and system solutions are available to users to build a more complete and faster network system for users.