Main Products Applied in Data Center Fiber Cabling Solutions
2019年4月26日
With the approaching of the era of big data, pre-terminated fiber-optic cabling solutions are now the mainstream of data centers. Because it can increase the efficiency of data center engineers and ensure data center performance and stability in less time and at lower cost. So today, we will mainly discuss the main products applied in the data center cabling system.
TARLUZ Offer MPO/MTP 24 x Fibers Cable Assembly. It is a product designed for data center cable infrastructure, especially designed for 40G/100G network module like 40G BASE-SR4 OR 100G BASE-SR10. This cable assembly can be designed with 24 fiber corjustifyes in the MPO/MTP connectors on both side, or one end with 24 fibers in one end, in another end with 24 LC connectors.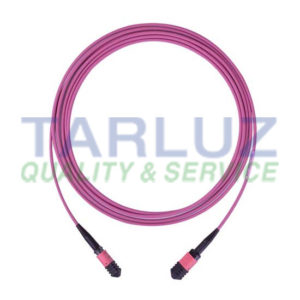 The 24 fiber MPO to 20-LC Fan out cable assembly is mainly used for 100G CFP+ SR10 100G Module to 10G SFP+ Module connection, the MPO-LC patch cord with 10-Tx and 10-Rx channels, LC side could adopts single boot Duplex LC or dual boot duplex LC connector, LC side Rx and Tx assembled in pair.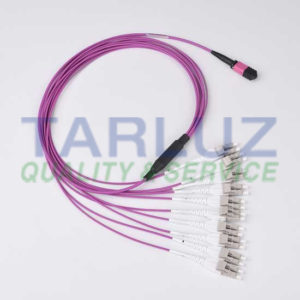 The MPO module Cassettes is mainly used to divide the 12 or 24 fibers MPO connector of the pre-assembled terminal end to the simplex or duplex standard connector. By using the simplex or duplex patch cord, the output of the module can be directly connected with the equipment, frame or the client's end.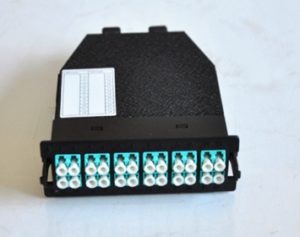 MPO/MTP high density patch panel in applied in MDA, IDA or HAD in data center for trunk cable connection and cable distribution , the patch panel installed inside a 19-inch cabinet, and could pre-assembled with MPO/MTP adapter panel, or MPO/MTP Cassette.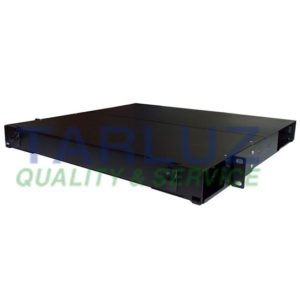 Conclusion
Pre-terminated (MPO) fiber optic cable can reduce the loss of the fusion link of the fiber link to zero, greatly improving the performance and stability of the data center, so the data center can not be ignored is the pre-terminated fiber optic cable.