Two Types of Polarity of MPO and MTP Adaptor
2019年5月15日
Multi-fiber connectors contain "keys" which maintain defined fiber polarity when the connectors are mated together. MPO / MTP® adapters contain an asymmetrical housing including an inverted key to achieve the appropriate fiber polarity.
Polarity:
On Type A adapters, the keys are inverted to ensure that the fiber at position 1 is connected to position 1 in the MPO / MTP® cable connector at the opposing end (in case of 12 fiber connectors).
On Type B adapters both keys are oriented facing up in order that both MPO / MTP® cable connectors are mated "key up" wise. The fiber at position 1 is connected to position 12 in the MPO / MTP® connector at the opposing end.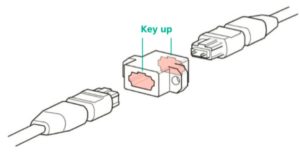 Connector:
MPO connector
The MPO is an MT-ferrule based multi-fiber connector defined by the International Electro technical Commission (IEC 61754-7) and Telecommunications Industry Association & Electronic Industries Alliance (TIA / EIA 604-5). A male / female ferrule system ensures appropriate fiber alignment and low return loss values.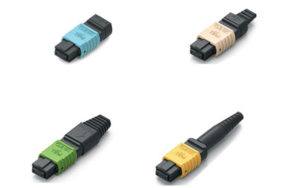 MTP® Connector
The registered trademark MTP® is an improved fiber optic connector from the company US Conec based on a generic MPO design. MTP® connectors are fully intermateable with con- ventional MPO connectors due to similar dimensi- ons from the MT-ferrule.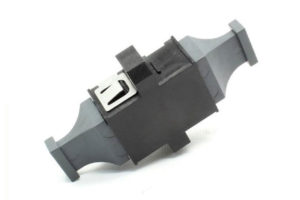 Conclusion:
From related post, we know that MPO MTP Patch cable has three types of polarity. And in order to transform the polarity of products in data center cabling, the fiber optic adapter also has two types of polarity.